include_once($_SERVER['DOCUMENT_ROOT']."/include/functions.php"); ?>

include_once($_SERVER['DOCUMENT_ROOT']."/include/head.php"); ?> include_once($_SERVER['DOCUMENT_ROOT']."/include/header.php"); ?>
Toronto Soccer Pubs and Sports Bars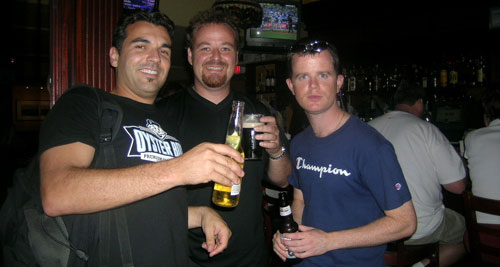 Watch the game at these Toronto locations:
Visit LiveSoccerTV.com for a pub listing guide for Canada and the United States.
Is your favorite soccer pub or bar not on this list? Email it to us and we'll be sure to include it upon verification they show soccer.
IT IS HIGHLY RECCOMENDED THAT YOU CALL THE LOCATION AHEAD TO CONFIRM THE GAME IS ON.
O Bola Sports Bar
1142 College Street

Brazileirao
1276 Dundas Street West

Elsewhere Bar & Grill
2468 Yonge St

Hemingways
142 Cumberland St.

Maria Sports Bar
1135 College Street

The Fox & Fiddle - Downtown
106 John Street,

The Mad Hatter Pub
4646 Heritage Hills
Mississauga, Ontario

The Main Event
2368 Yonge Street

Plaza Flamingo
423 College Street

Scallywags
11 St Clair Ave West

---
CHEERS!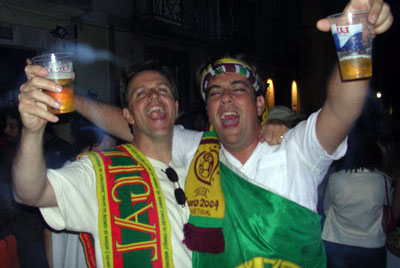 Live Soccer TV listings are coming soon. Stay tuned!
NOTE: This listing of Toronto Soccer Resources is a not a complete list. For a more comprehensive listing, visit LiveSoccerTV.com. include_once($_SERVER['DOCUMENT_ROOT']."/include/footer.php"); ?>